Preventable and Chronic Disease Management During Covid-19
Posted by Cassia Medical on 2 August 2021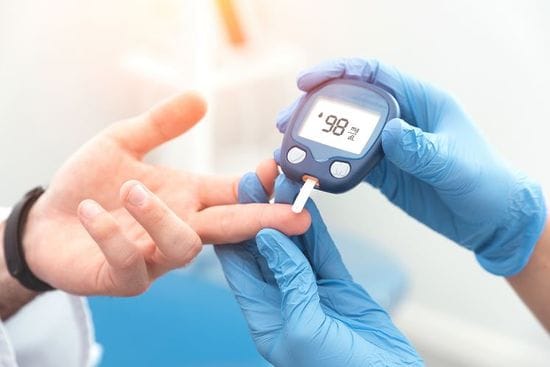 Did you put off seeing your GP for preventative health measures during the pandemic? If so, you're not alone, but now is the time to get back in contact with your GP.
Getting back in touch with a GP is important as delaying or avoiding those mild health concerns can have negative impacts down the track. Staying in contact with your GP is the best way for you to keep your health on track.
Your GP along with the practice nursing team can provide a number of services that can help prevent, early detection or manage any medical conditions. Let's look at a few of those services:
Health Assessments

There are a few types of health assessments the team can provide, they include:
- Those aged 40 - 49 who are at high risk of developing Type 2 diabetes
- Those ages 45 - 49 who are at risk of developing a chronic disease
- Those aged 75 and over
- Permanent residents of residential aged care facilities
- For people with an intellectual disability
- For refugees and other humanitarian entrants
- For Former serving members of the Australian Defence Force
- Aboriginal and Torres Strait Islander people
Some of these Health assessments can be provided yearly whilst some are once off or every 3 years.
So you fall into one of the categories, but you're not sure why you should see your GP? These care plans give you time with the GP and the nurse to go through your medical history, get your feedback on your health and to work together on a plan going forward to improve your overall health and wellbeing. It really gives you time with your health professionals to make sure all parts of your health and wellbeing are being looked after.
From the health assessment you may get referrals, information and follow ups depending on your situation so the plan you put in place with your GP can be followed.
Chronic Disease Management

GP management plans allow those with chronic medical conditions to access to a multidisciplinary team which has a rebate from Medicare. To be eligible you have to have a chronic condition that has or is likely to be present for 6 months or longer. There are no requirements
For these plans, it allows you time with the team to assess and review your chronic condition and see what other healthcare professionals can benefit you. These plans can be done once a year with reviews every 3 months to see if you need any changes to your plan.
At the end of your appointment, you'll be provided with referrals and contact details for the other health professionals that were discussed during your appointment.
The aim of these plans are to keep you connected with your GP and other Health Professionals to improve your overall health and wellbeing as well as manage and improve your medical condition.

Pap Smears and Breast Checks

Pap smears and breast checks are important part of preventative health as the cancers detectable are often very treatable when they are detected early.
It is important that these tests are done on time in order for any abnormalities to be treated as soon as possible. Covid-19 saw large decreases in these tests being done and it is yet to be seen what impact this will have as we start to see these tests be conducted as normal.
All of these services allow you to have extended time with your GP and our nursing team to ensure your preventable health measures are looked after. So if you've been putting it off seeing your GP, reach out and book an appointment.