Accessing Mental Health Services: Where to Begin?
Posted by Cassia Medical on 24 August 2021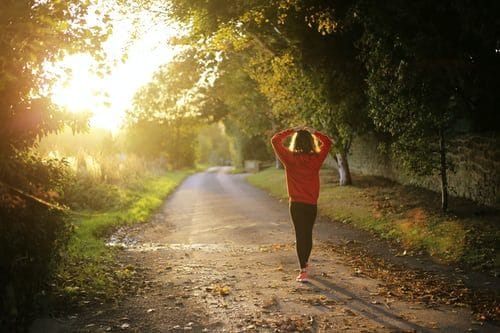 Did you know that almost half (45%) of Australians will experience Mental Illness in their lifetime? And just over half of them (54%) will receive treatment?
The Pandemic has seen a spotlight on Mental Health. You are not alone in your experiences and there is help out there for you.
Seeking help can be overwhelming and difficult. From finding available services, the costs and plans you need to know about to access services down to just finding someone you are comfortable working with.
To help, we have broken down the services available with what they do and how you can access them:
Your GP
Your GP is a great first step in seeking help. They can support you and talk through your options. If you are making a booking with your GP, book a longer appointment to give yourself time to speak to your GP.
Together with your GP, you can make a plan that suits you. This can range from medication, a Mental Health Care Plan, a referral to a psychiatrist, or a mixture of all 3.
If you get a Mental Health Care Plan, you can get up to 20 Medicare rebated sessions with a psychologist, social worker, or occupational therapist per year. To get access to all 20 sessions you will need to see your GP for reviews after your 6th, 10th, and 20th sessions.
Where to find Health Professionals and Mental Health Services
Finding available services that are right for you can be difficult. Whilst your GP can give you recommendations, although you may need something sooner or want to start finding services that will be right for you. It is common for people to try a few Mental Health Professionals before finding the right one for them. You need to feel comfortable with the health professional you see, and that may take a few tries. The services listed should help you navigate this:
Head to Health
Head to Health is run by the Australian Government and is an online resource putting together all the best online programs, online forums, phone, and digital information. If you are not sure what you are looking for, this is an excellent place to start.
Australian Psychological Society
You can search for psychologists near you through the Find a Psychologist feature. You can look through the bios and see whom you think you might feel most comfortable working with.
Australian Association of Social Workers
Similarly, the Australian Association of Social Workers has a search function to find social workers near you.
Lifeline
Lifeline is a crisis support service provided by trained volunteers. They have several ways for you to get in touch
Phone 13 11 14
SMS 0477 131 114 (available from 12noon to midnight AEST)
Online Chat Available Here (from 12noon to midnight AEST)
Beyond Blue
Beyond Blue has launched Coronavirus Mental Wellbeing Support Service. The website is packed full of helpful resources including webchats, community forums, and phone support.
FriendLine
FriendLine is for anyone who needs to reconnect or just wants a chat. The service was set up to help fill the gap for those who are experiencing loneness. They have available offices in most capital cities.
It's ok to not be ok. Reach out to these services or book an appointment with your GP. You do not need to experience this alone, we are here to help.